Become the life of the party with this small game in your pocket!
Get ready to draw the right kind of attention with five fun and challenging games that help you think creatively, laugh, and build stronger bonds with others.
Learn how to be even more interesting and entertaining to attract people and opportunities.
The Very Interesting Game creates hilarious and memorable conversations!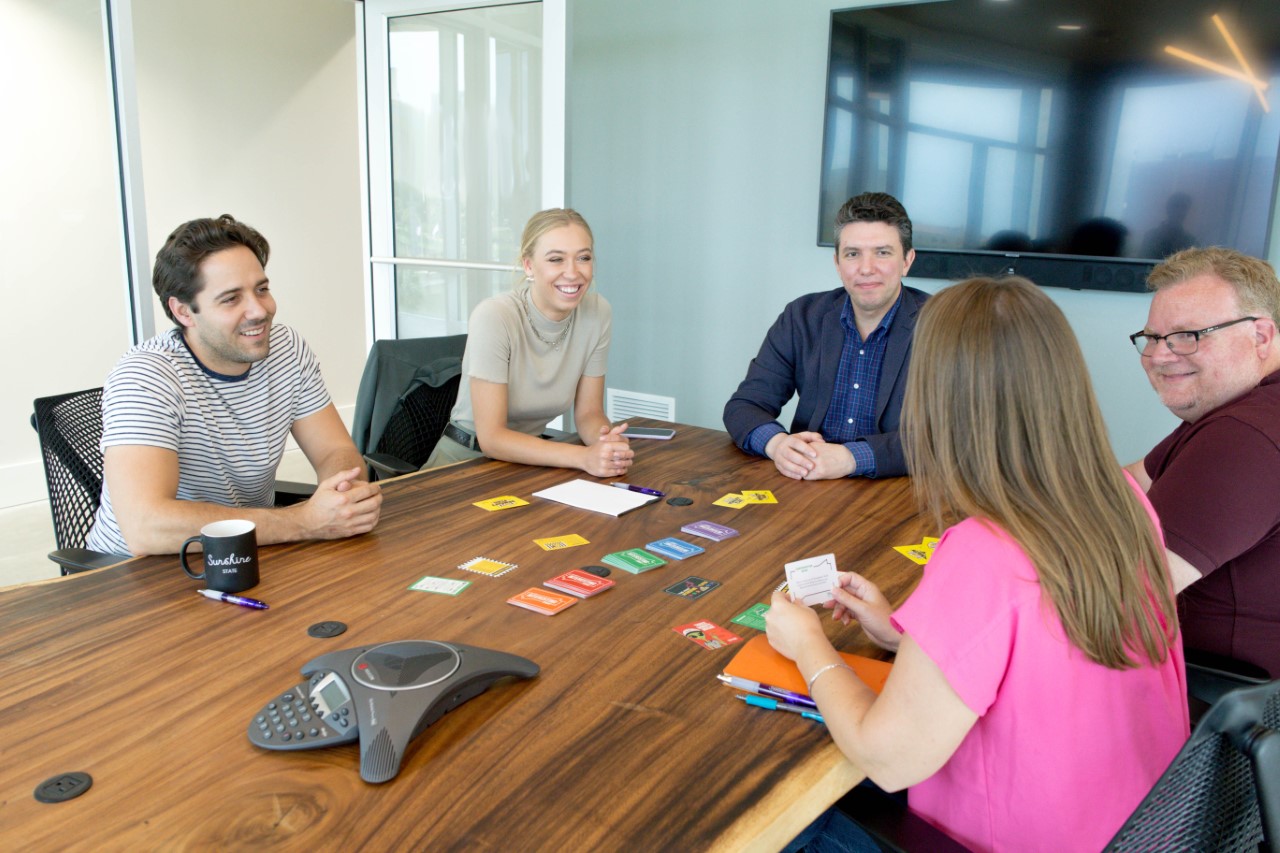 Business and Family Entertainment
Bring joy to your colleagues, family, and friends with a fun card game for a TEAM BUILDING ACTIVITY or GAME NIGHT that will find you organizing a BBQ for aliens, debating which way toilet paper should hang, gambling points on other players' answers, and creating new inventions for the modern-day world.
Let Your Imagination Run WILD
No need to memorize facts! This fun game for adults and teens requires nothing more than an active imagination, which makes it great for most ages! The biggest challenge: Can you come up with a new and interesting answer when you play the same card?
And the more follow-up questions you ask, the funnier it gets!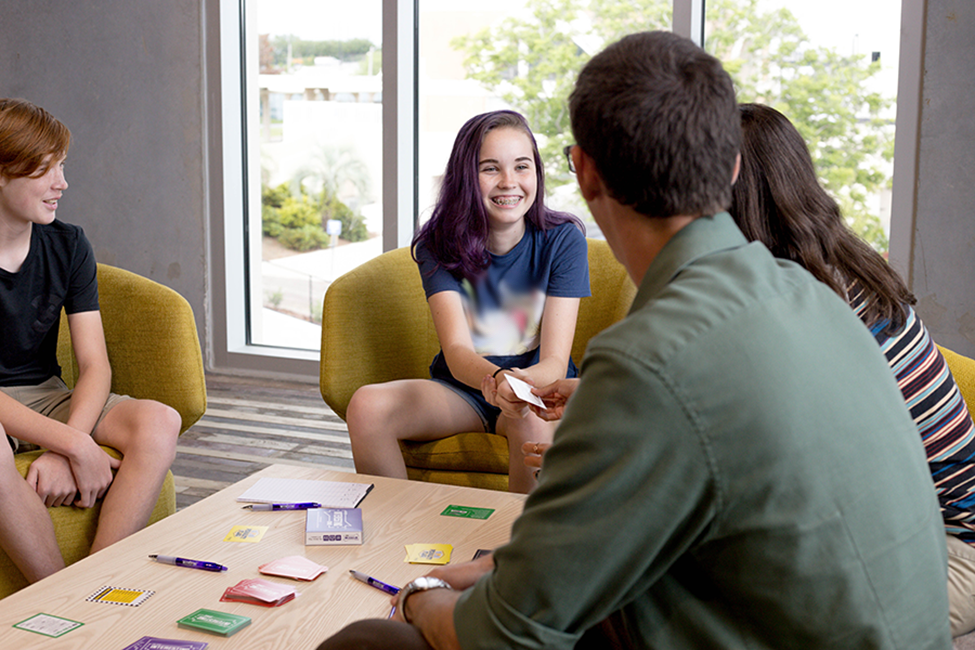 Adult Party Game
It is wild and wacky, but still safe enough to play with your grandma or at the office. Some cards contain topics about farts, asparagus pee, cockroach milk, Viagra gelato, and the male version of PMS – those are the "wild and wacky" parts of the game. Not a fan of farts? Simply remove those cards.
NOTE: This game is most enjoyed by those who like to discuss new topics and learn how other people think.
Unique Game
This card game is five games in one! They can be played separately or combined to make one Very Interesting Game. This is not your typical "ice breaker" game – it's an ICE DESTROYER! And unlike most of those "conversation starter" games, these cards can be played multiple times, because it is all about creativity. New answers are encouraged each time you play! (Even for the True/False questions, because you are betting points on other's answers instead.)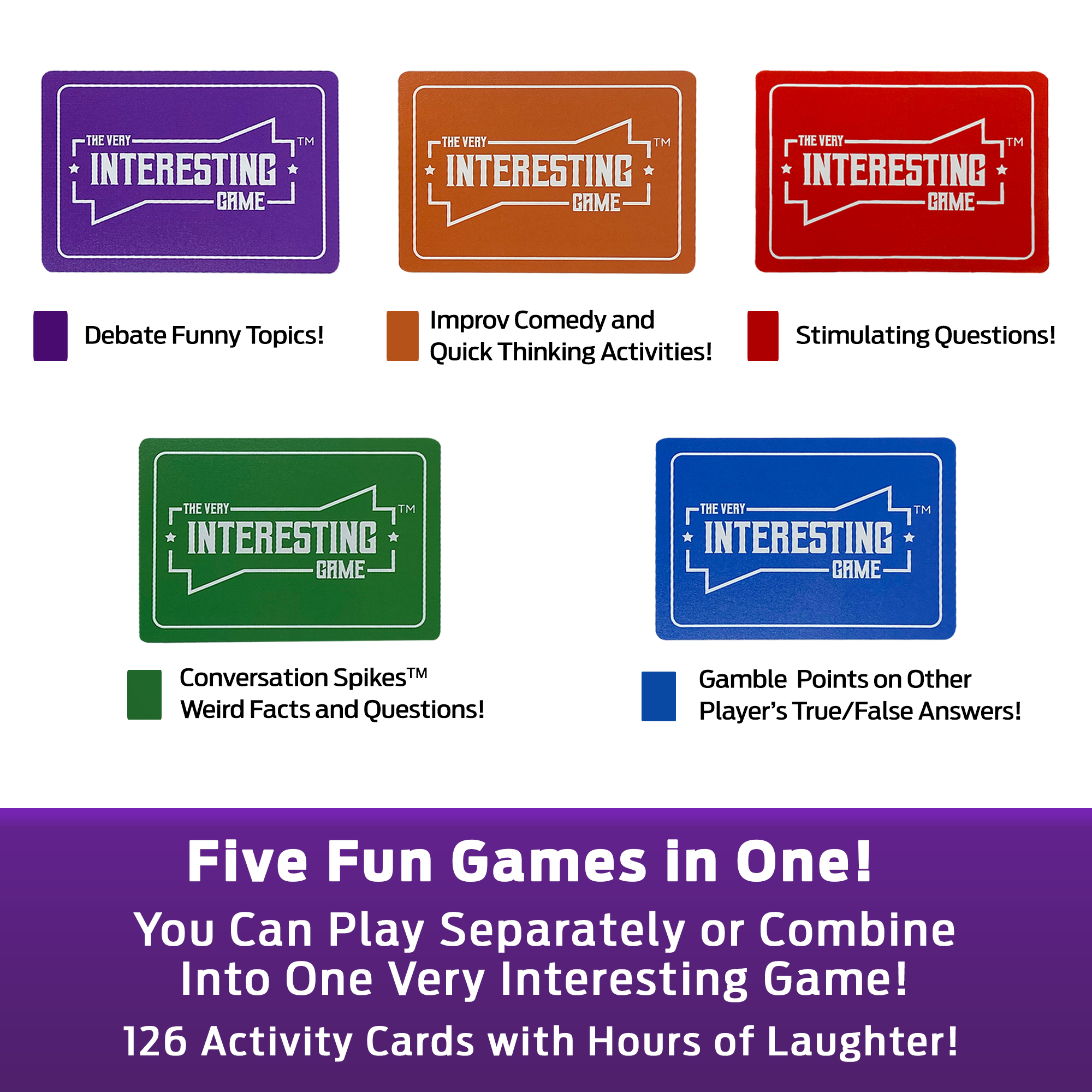 Educational
This game teaches you how to be more interesting to others. And by playing this game regularly, you will strengthen skills like: Debating Opposing Points of View (without becoming hostile); Asking Better Questions; Active Listening, Empathy, Understanding the Formula for Universally Exciting Conversation Topics; How to Trust your Own Thoughts and Ideas – and How to Engage Others with Them.
Minimum of 3 Players
Suggested Maximum of 9 Players. Some sections can be played with just two players for a more intimate evening that strengthens romantic relationships, too!
Made in the U.S.A.
When you buy this game, you are directly supporting two small businesses and their employees in the United States.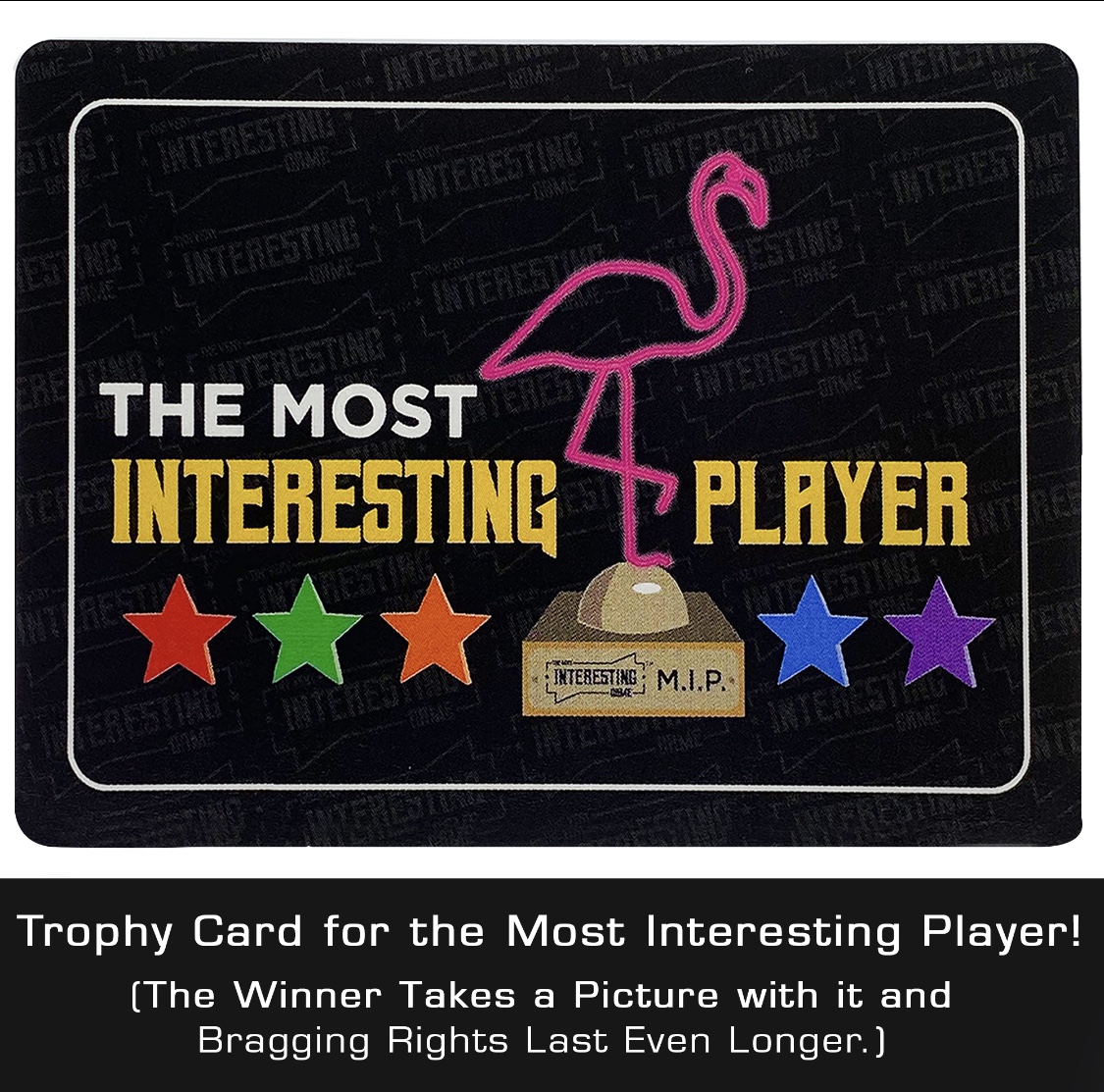 THIS GAME IS PERFECT FOR VIDEO CONFERENCES, TOO! EASILY BOND WITH REMOTE EMPLOYEES AND Customers!