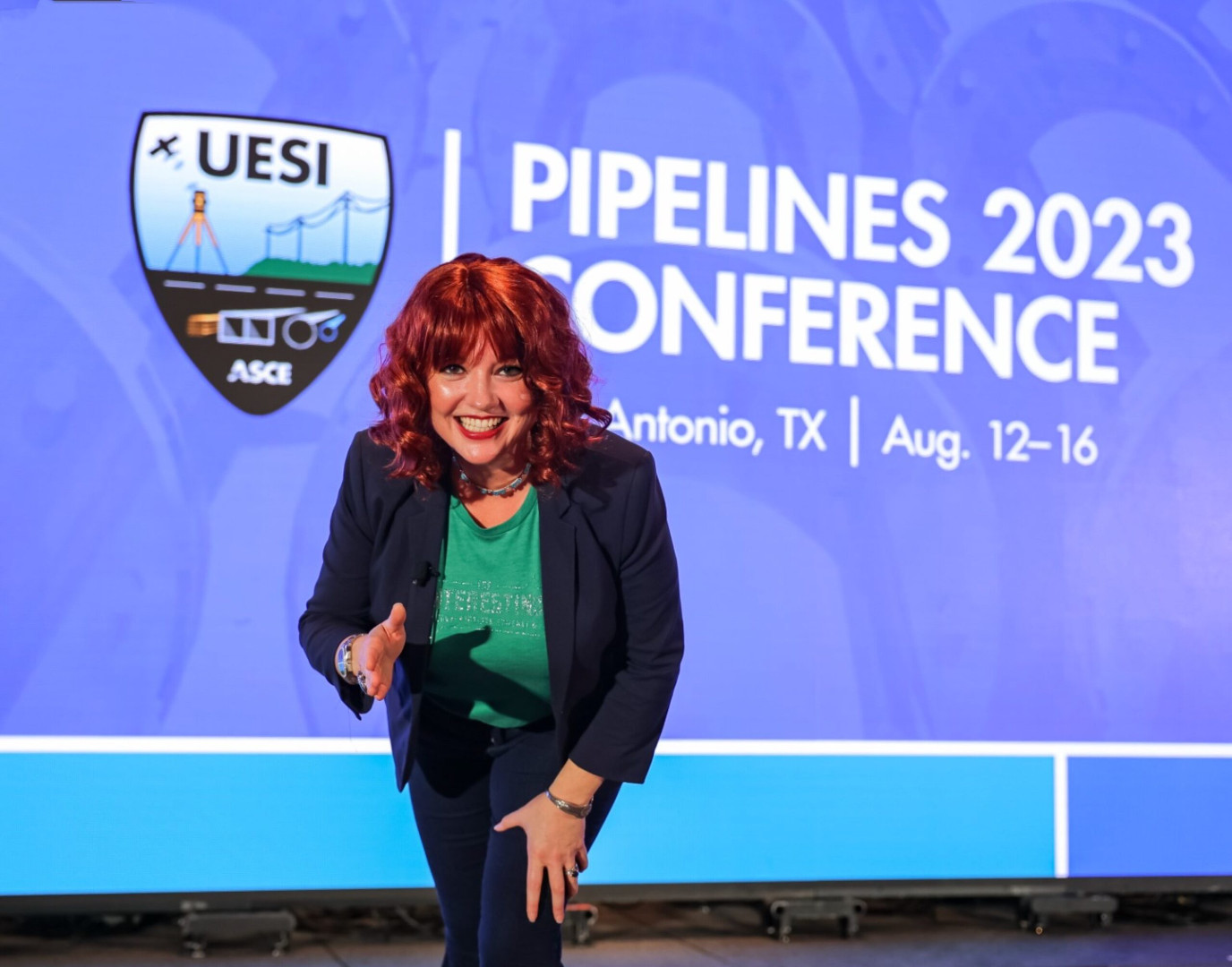 Deedre Daniel, Closing Keynote Speaker at the American Society of Civil Engineers "Pipelines" Conference 2023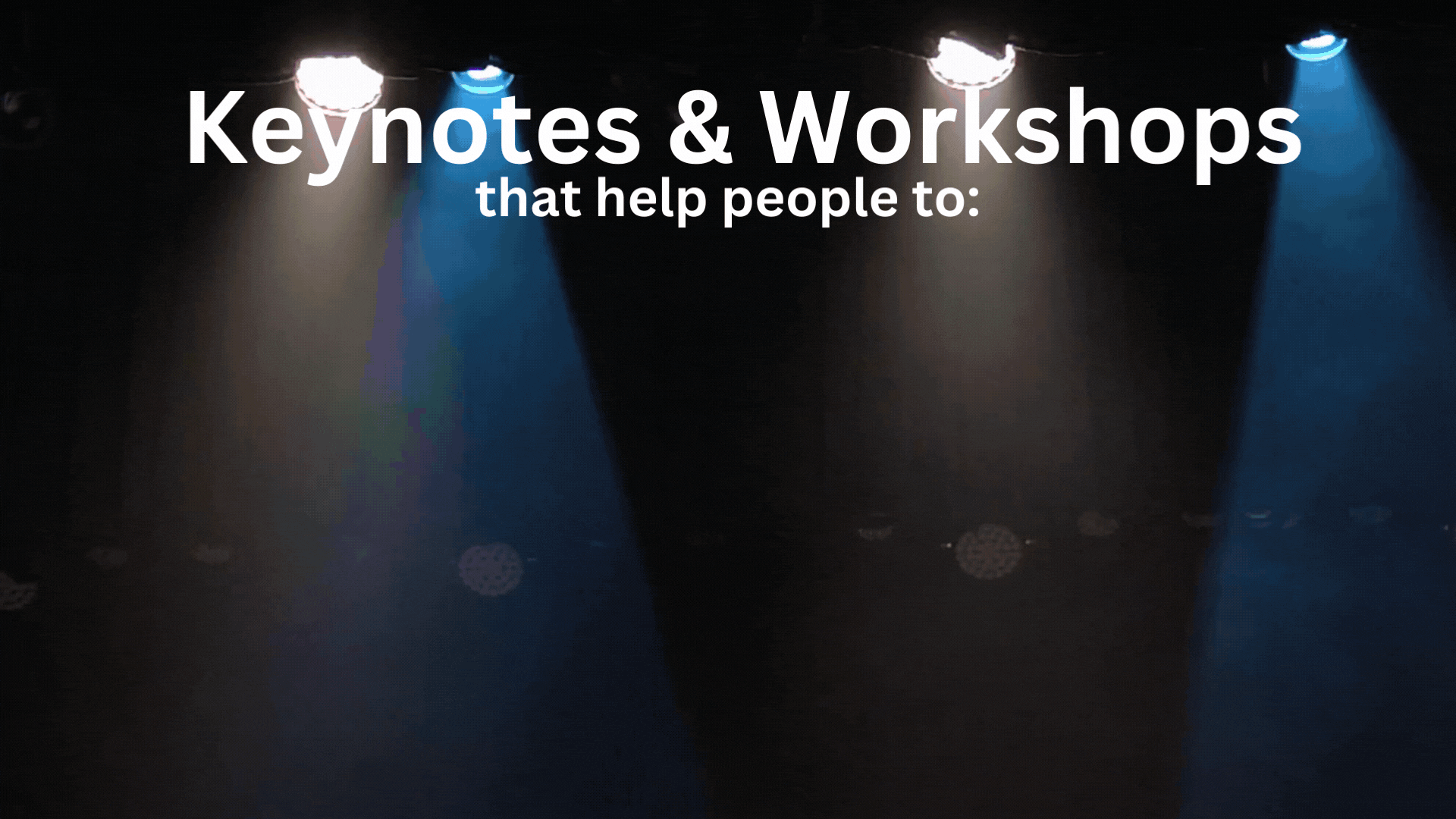 How to be More Interesting
Than a Cell Phone®
Boost your personal and professional success by becoming more interesting than a cell phone! Whatever you want from life, you need to be more interesting to get it. People give us promotions, propositions, and proposals. That means you need to attract more of them to you. In this engaging and humorous keynote led by Deedre Daniel, you'll discover the secrets to attracting the right people and seizing new opportunities.
In this personal and professional development session, you will learn how to increase your opportunities using a combination of creative thinking, humor, and building connections. Many people need to remember to be more mindful of how they present themselves to others. This program encourages you to identify and tackle poor communication habits and embrace better ones to lead more exciting lives and inspire others to do the same.
Key Takeaways:
Don't let your habits hold you back – identify and eliminate the nine communication behaviors that turn others off. You can't attract people and opportunities if you are actively repelling them from you! Participants identify their top three poor communication behaviors and create a plan to eliminate them going forward.
The five skills needed to be more interesting than a cell phone. Participants learn the unique formula to stand out from the crowd and create lasting impressions.
Uncover fresh approaches to networking and forge stronger relationships with memorable moments. Forget traditional and cheesy icebreakers. These are ice destroyers!
Learn interesting communication skills and techniques – that last. 
Embrace humor and creativity to break free from your monotonous routine to awaken yourself and those around you.
How it is different:
With a title like this, we must deliver something unique, memorable, and relevant!
This unique session delivers valuable insights comedically, ensuring their full attention throughout. The audience is 100% focused because they wonder what will be revealed next.
The message is organized in an easy-to-follow and memorable format. By the end, participants recall what they learned and continue to remember the lessons long after the presentation ends.
This self-development is for everyone. Suitable for all ages and career stages, this keynote and course empower everyone to attract more opportunities by presenting themselves in a captivating way.
This session is designed to entertain, educate, and inspire.
Time: Keynotes range from 45 – 75 minutes. A 3-hour Deep Dive is available.
Note: This course is not about taking.
Interesting people always give back!
THE VERY INTERESTING
GAME SHOW®
Introducing The Very Interesting Game Show® – an engaging, unique, and refreshing alternative to traditional networking events. When COVID-19 first arrived and lockdowns happened in March 2020, Deedre Daniel's newly launched business based on in-person events was in danger of folding. So, she took a card game she had recently invented and turned it into an online game session to help people connect and get closer virtually while physically social distancing. She modified it for audiences of varying sizes, scaled it for multiple formats and platforms, and wrote unique cards for sponsors to weave facts about their business into the game in a fun and memorable way. These online sessions quickly grew in popularity and became a significant source of revenue during the two years in-person events were canceled by governments globally.
Hundreds of online games later, Deedre received a registered trademark for the show.
Now Deedre hosts The Very Interesting Game Show at any event, on any platform, and to audiences of any size!
Key Features of The Very Interesting Game Show®:
Tailored and Unique: Each game is customized to your audience, with Deedre writing new questions weekly to ensure a fresh and exciting experience every time.
Unparalleled Entertainment: Deedre's expertise as a game show host guarantees an unmatched level of entertainment that keeps participants engaged throughout the session.
Engaging and Relevant: Say goodbye to boring icebreaker questions. This game show offers a fun and inclusive environment, perfect for networking without the awkwardness or forced interactions.
Suitable for All: This game show is designed to make everyone comfortable, whether you're an introvert or extrovert—no embarrassing antics, physical tests, or obscure trivia questions that require extensive knowledge.
Virtual and In-Person: Enjoy the game show from the comfort of your own home or office. No special equipment or ingredients are needed – join the session on any platform, big or small. Turn those predictable in-person networking events into something they will talk about for months.
Alcohol-Free Fun: With the rising trend of sobriety and the desire for meaningful connections, this game show creates a bonding experience without alcohol as the central focus, making it relevant to 100% of your audience. (It's certainly fun with cocktails, too.)
Safe and Interesting Space: Leave politics, religion, and the ad nauseam topic du jour at the door. The Very Interesting Game Show® provides a safe and engaging environment for everyone to enjoy.
Unique Sponsorship! Deedre creates special cards tailored to each company sponsor, incorporating facts about their business. These cards are seamlessly integrated into the game, allowing your target customers to have fun while learning about the sponsor and networking with others. Take advantage of this engaging and effective way to promote your brand and connect with potential customers!
Don't miss out on the laughter, engagement, and connection that The Very Interesting Game Show offers. Book your session today and experience a team-building or networking event like no other!
Time: 45-75 Minutes
Peanut Butter Pull-Out:
Escaping the Sticky Rut and Embracing Your Interesting Transformation in a Jiff!
Are you tired of feeling stuck in a vat of peanut butter? Do you yearn for a more fascinating life but don't know where to start? If you're feeling bored, trapped, and a little numb, then this workshop is for you.
Join Deedre as she shares how she allowed fear, other's expectations, and a limited point of view to hold her back from living her best life. She opens up about her struggles with depression, managing ADHD, and losing her confidence, and reveals the steps she took to regain control and fall back in love with her life.
Throughout the session, Deedre reviews her mistakes and looks honestly at what she would change if she had a time machine. She offers a mental tow truck to help pull you out of your rut and a roadmap that you can follow to create the life or business you've always wanted.
But don't worry; you can still join in if you have nut allergies! Although nutty puns are spread throughout the workshop, it's packed with life-changing, chunky, and smooth content to inspire and motivate you.
Key Takeaways:
Determine the type and size of change you genuinely need in your life. For example, you'll learn to identify the signs that say it's time to leave your job or when it makes more sense to find ways to make your current job better.
Discover how to create, launch, and sustain your life-changing plan. Deedre will provide practical strategies and techniques to ensure your transformation is successful.
Understand what to expect when you embark on the journey of changing your life. Deedre will share insights and anecdotes that will prepare you for the challenges and rewards that lie ahead.
Don't miss this transformative workshop. Join Deedre and embrace your interesting transformation – in a jiff!
Time: 2.5 – 3 Hour Workshop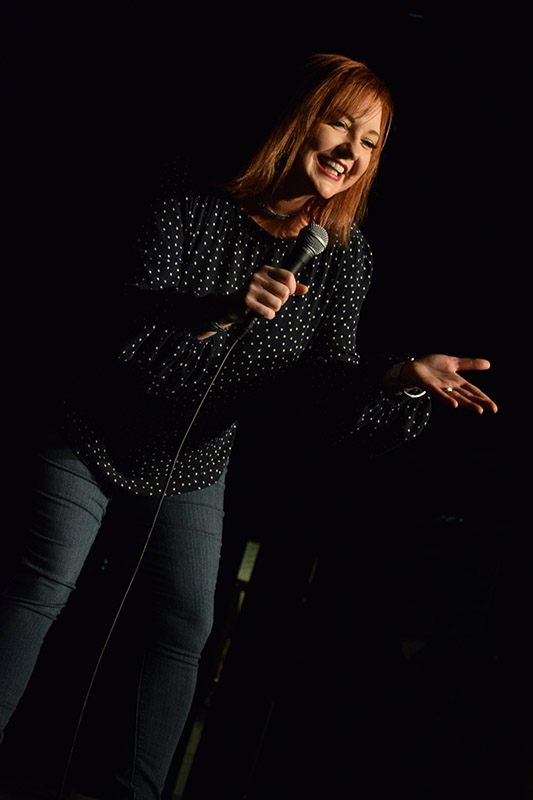 Deedre Daniel, Author, Game Inventor,
Comedic Keynote Speaker, and Podcast Show Host
Photo by Kerri Percy Photography
Bite-size Brilliance:
Serving Laughs with a Side of Business Tips
The perfect short session when you want to lighten the mood and entertain a crowd during lunch, dinner, or in that mid-day time slot that needs something short and awesome to keep your attendees engaged. Deedre delivers heaping servings of laughs that lead to a point with her rotating menu of interesting facts and anecdotes. Hold the politics, religion, and other topics that cause people to break out into hives; she serves a creamy mash of stand-up comedy, storytelling, and professional insights instead. She cleverly weaves her thoughts and ideas about embracing change, strengthening your network, building your confidence, fitting in, shifting your perspective, thinking outside the box, and finding humor in your daily routine. The laughs may linger for a few minutes, but the personal and professional development lessons will last long after your event ends.
Time: 30 Minutes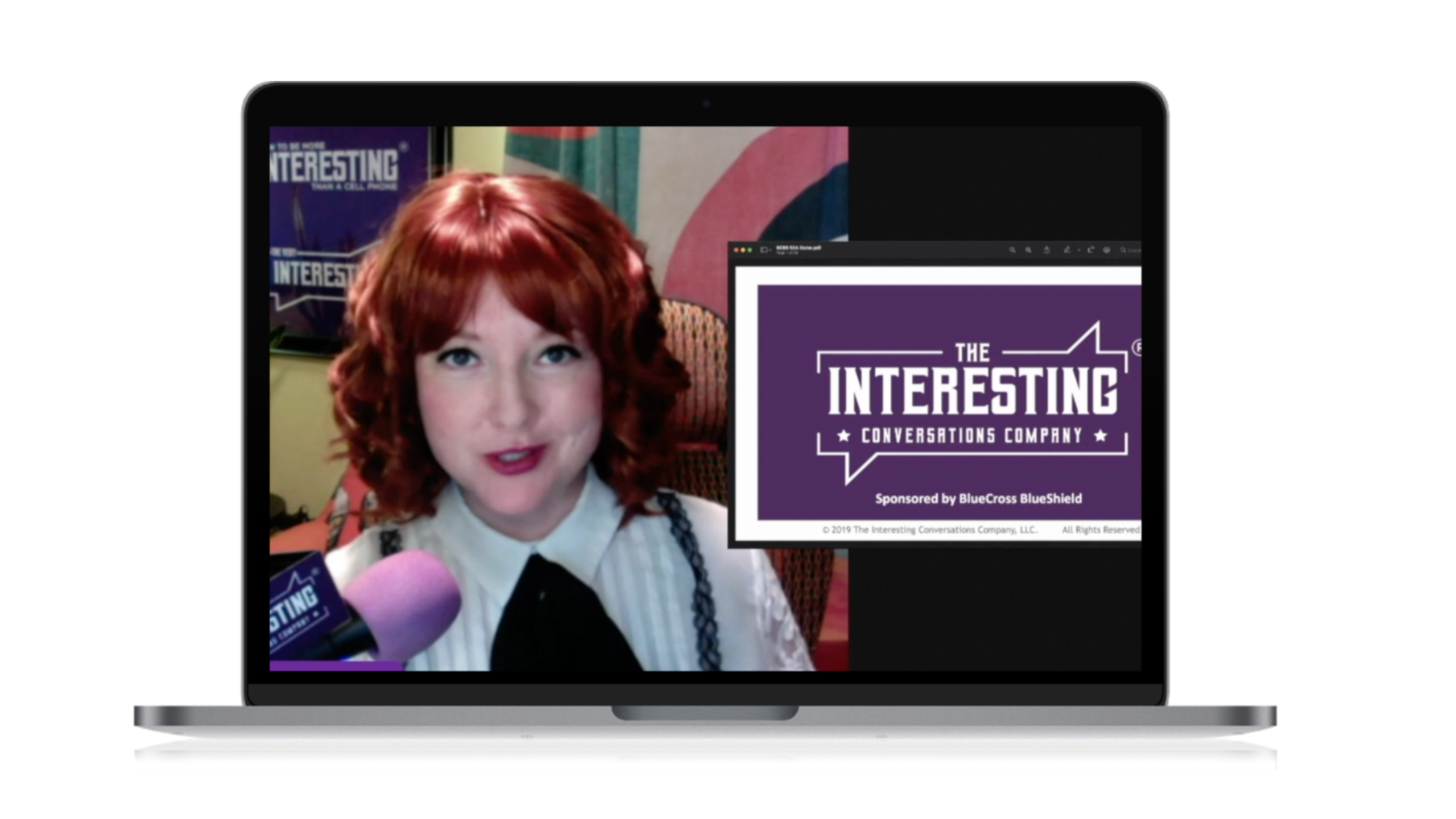 Deedre Daniel delivers entertaining and educational virtual keynotes, courses, and game shows. She knows how to connect with any size audience on any platform!