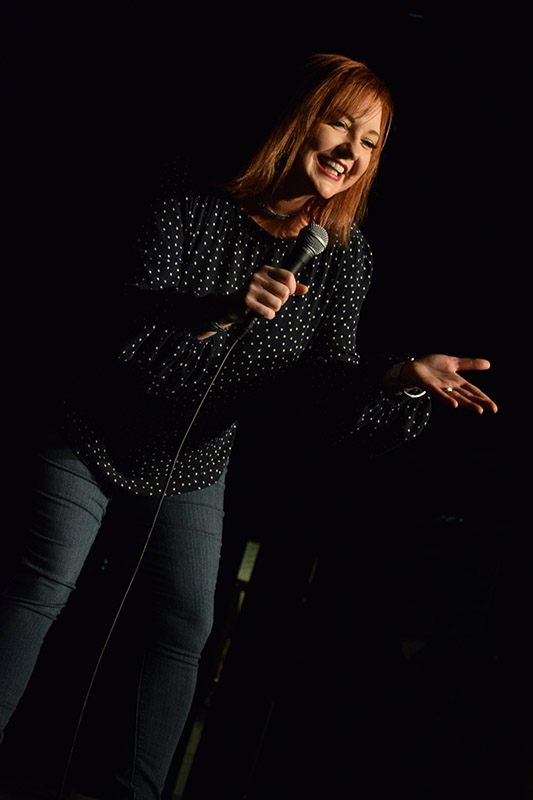 Photo by Kerri Percy Photography
Deedre Daniel is the founder of The Interesting Conversations Company®. Before starting this business, she spent nearly two decades at GEICO. Deedre rose from front-line call center sales associate to Head of the Affinity Marketing (Corporate Partnerships & Engagement) division. She was responsible for the marketing strategy for 122+ million members who belonged to more than 800+ partner organizations. She managed a $50 million marketing budget, and her division was generating over $6 Billion in annual revenue. (No, she didn't get a commission on that.)
As a "paid professional schmoozer," Deedre also had the job function of forming hundreds of solid working relationships with executives from nonprofits, associations, federal and military organizations, college sports, and affiliated vendors. She was frequently on the road attending events and networking with current and potential customers. 
Although she adored her team and corporate clients and loved her job, she began to feel stuck, bored and burned out. She left her 20-year corporate career to give her life more meaning.
Deedre firmly believes you get what you give, and to make her life more interesting, she realized she needed to be more interesting. She reinvented herself and changed her life by founding two businesses, trying new things, developing new skills & creating unique products and services. This flurry of activities attracted fascinating people, who opened other doors for her. Many became dear friends and mentors.
Now Deedre teaches others how to be more interesting to attract other opportunities in their lives.  
Deedre's core belief is that everyone is at least a little bit boring, which prevents us from connecting with others. Our distracted minds amplify this problem. We live during a time when we can connect with anyone using a myriad of devices, yet we are more disconnected than ever before. We need more authentic relationships, but we have forgotten how to build them. Loneliness is skyrocketing worldwide, which is a significant problem for society, not only from mental and physical health standpoints, but we are collectively missing out on opportunities due to our lack of genuine relationships. People give us proposals, promotions, and propositions. If we want to change our circumstances, we have to attract people to us, and we can't do that by being dull.
Deedre believes that if you ever feel trapped in your situation, you have not met the right person or built a strong enough bond with those you do know. Being stuck in a rut feels like being trapped in a vat of peanut butter. She was there and found a way out. Deedre will show you how to free yourself from all that sticky stuff holding you back so you can claim the fascinating life you want and deserve.
Deedre is a graduate of Florida Southern College and lives in Lakeland, Florida, with her husband, Robert, her active imagination, and their dog, Spartacus. When she isn't busy busting boredom, she works on her passion project, a 501(c)(3) she founded in 2018 called The Big Fat Tip®. This organization enlists volunteers' help to surprise people working in the service industry with $1,000+ tips. These are Total Random Acts of Kindness!
Photo by Kerri Percy Photography