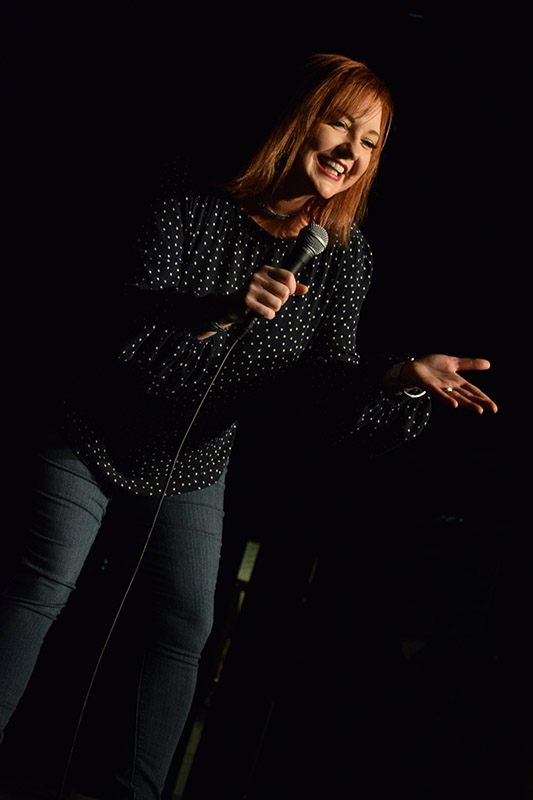 Photo by Kerri Percy Photography
Deedre Daniel is the founder of The Interesting Conversations Company®. Before starting this business, she spent nearly two decades at GEICO. She rose through the ranks from front-line call center sales associate, to managing Sales and Service training, to heading the Affinity Marketing division, where she managed a $50 million marketing budget. Her team was responsible for the marketing strategy to millions of members belonging to more than 800 organizations. She was a "paid professional schmoozer" and amassed well over 10,000 hours of networking time from more than 11 years of attending conferences, events, and other networking receptions. She was on the road so much that she racked up 1,200 nights with Marriott – and she was not brand-exclusive!
She noticed most people struggled to find anything interesting to say – especially at networking events and business meetings. They suffered from group-think, were often trapped in mental ruts, refused to embrace new ideas, and were stuck in infinite interruption loops. This increasing inability to connect inspired her to write a training course called How to be More Interesting Than a Cell Phone®. A book with the same title is coming out soon! She invented The Very Interesting Game™ as a fun way to reinforce the principles taught in the class. Conference and course attendees often asked to purchase a game for their friends and families, so she created a separate version to sell on Amazon and other retailers.
WARNING: Your face may hurt from laughing too much. Only buy the game if you have strong cheek muscles. (On your face.)
Deedre writes new cards every day and tests them out weekly on virtual platforms. Live gaming events always receive unique questions, which ensures a memorable and relevant experience for everyone. She has extensive experience speaking at conferences and training in corporate environments and has earned a reputation for delivering different and powerful presentations with a titillating twist. The most common feedback from the audience: "Wow! That was refreshing, and I actually learned something new!"
Deedre is a graduate of Florida Southern College and lives in Lakeland, Florida, with her husband, Robert, her active imagination, and their puppy, Spartacus. When she isn't busy busting boredom, she works on the 501(c)(3) she founded in 2018 called The Big Fat Tip®. This organization enlists volunteers' help to surprise people working in the service industry with $1,000+ tips. These are Total Random Acts of Kindness!
FAQ: Who is "Us" or "We"?  We know "there's no I in team," but we don't communicate using the "royal we" either.  "We" stands for the vast network of professional speakers and corporate trainers, whom Deedre has known and worked with for many years. Some of these relationships span decades! These professionals have extensive experience training in the corporate world. When extra-large projects or scheduling conflicts present themselves, Deedre teams up with talented speakers to deliver a powerful program for you.
How to be More Interesting Than a Cell Phone® and The Very Interesting Game™ can be licensed to experienced trainers who complete the course and are certified to teach it. They are part of the "We" too!
Photo by Kerri Percy Photography